Career Capsule
1970 - BA in Journalism, Penn State University
1972 - Masters of Arts in Teaching, Trenton State University, NJ
1972 - 1981 - Secondary English and media teacher, Neshaminy School District, Langhorne, PA
1982 - 1985 - Created and administered an award winning Public Access television channel for Home Vue Cable TV in Central Bucks County. PA
1988 - 1992 - General Manager, Cable AdNet, Philadelphia Regional Cable Advertising Interconnect, Philadelphia, PA
1995 - 2007 - Executive Vice President, 
Holt's Cigar Co/ Ashton Distributors: created infrastructure and administered operations for national mail order catalog, internet e-commerce site, three retail locations and national wholesale distribution and sales force, Philadelphia, PA
1991 - Present - Owner, Pitkow Associates, Marketing and Media Services firm. Web design, writing, print design, advertising, print services, photography, social media. Chalfont, PA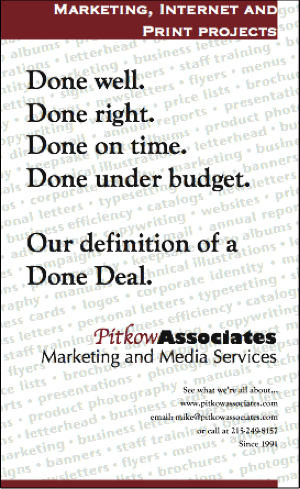 From thoroughly enjoying teaching high school English and Media, to jumping in on the ground floor of cable television in 1981 to helping grow a cigar company from 5 to 50 million dollars to running my own marketing/design company, I can confidently say I've almost done it all.
You'll find me to be enthusiastic and energetic but always wanting to make things easy for my clients. I'll bring competency and quality to your table with a personal service commitment second to none.
Pitkow Associates
Marketing and Media Services
Chalfont, PA 18914
Business Hours:
Monday - Friday
9:30 am - 5:30 pm EST
215.249.8157
215.534.0794 (mobile)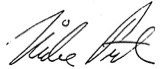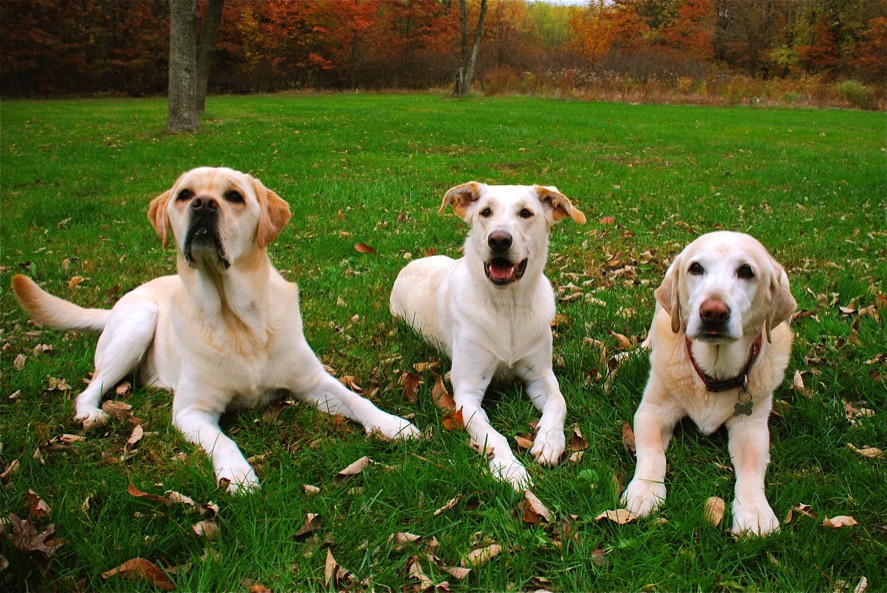 Pitkow Associates
Marketing and Media Services
Affordable and effective web design, marketing, advertising and related services