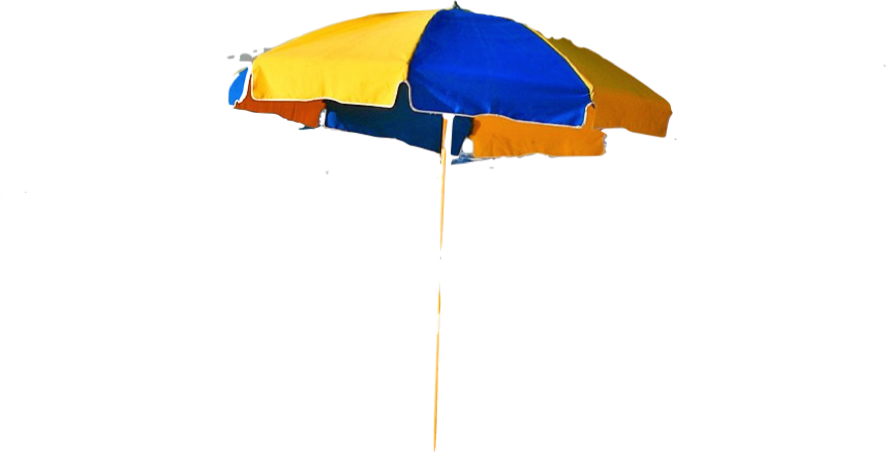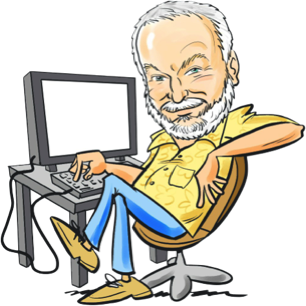 Hello Maria, Jill
and Vince!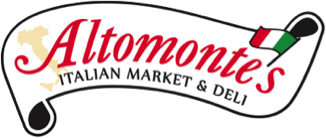 Dear Jill, Maria and Vince:
For years, every time I stop in for a #3 Hoagie Special or some other Italian delicacy, I see how busy everyone is. No one is ever just standing around catching their breath or shooting the breeze. Everyone is at it, and, with a smile on their face. Your staff seems to love what they do and it has made me want to be part of the team.
I created this web page to introduce myself and inspire you to consider using me as a marketing and advertising resource. I'm not the usual advertising /marketing type of guy. Since I operate as a one man show, extraordinary attention and service is all you receive whether it is a small project like laying out a newsletter or menu or a huge project like creating your coffee table recipe book. In a world full of incompetency and aggravation, I pride myself on getting things right the first time. If you need it yesterday, I rejoice instead of groan. If you're too busy to explain every detail, I can anticipate and work independently beyond expectation. If you don't have anything for me to do at the moment, I'll stay out of your hair until you need to reach out to me. Although I'm pushing hard to win your business, once I have it, you'll have a laid back but enthusiastic and competent go-to-guy at your disposal virtually 24/7.
My skill sets are varied and I believe very appropriate for what Altomonte's needs. I'm an ex-English educator so I can take a few bullet points and turn them into great copy. I can polish what's already written or create a reader friendly paragraph with persuasive and positive overtones. I rely on clean, effective design and stay away from bells and whistles that often confuse the viewer anyway. I have designed everything from business cards to annual reports for public companies. I know the printing business top to bottom and when you need something prepared for printing, you can expect smooth sailing from all my mechanical and pre-press experience.
I've been a high school English teacher, chief operating officer for a 45 million dollar company, managed a cable advertising interconnect in Philadelphia and now own a successful marketing and website company. I loved everything I've done and I'm friendly and informal to work with. Here's a few ways I know I could be of value to you:
• Recipe Book : Combining my publishing, design and copywriting experience, I can provide all aspects of creating a professional recipe book. Today's digital technology allows quantities from single copies, small to large runs and even digital copies. This allows for prototype editions for market testing, editing and final decision making. I can administer and coordinate the entire project and turn a complex and hassle laden project into one that is much, much simpler from your perspective.
• Marketing Consultant : Allow me to review in-house marketing and advertising strategies and I will provide a fresh set of experienced eyes to help put a fresh flare where and if needed. I'd be happy to sit in on any marketing meetings and offer my perspective.
• Advertising : Next time you're planning an ad campaign or even just a few ads for local newspaper, direct mail, email blast or local publication, allow me to create a few ads and compare cost and effectiveness from other outside agencies or graphic designers.
• Copywriting : With years of writing everything from headlines to newsletters to annual reports, using my writing skills can be a huge time saver. Instead of writing for a finished product, you provide a few bullet points and in a few days or sometimes a few hours, you can be reading content that may have taken you or your colleagues a lot longer to complete. You can change things on the fly and be ready to go in no time.
• In-house signage : I can create in-house signs with a flair for the creative yet focused on the message, readability and attraction. I can laminate signs in-house to keep them durable and clean. I could also update signs within 1 -2 business days.
I'd love to be your Marketing and Advertising On-Call Assistant. Because I focus my services on just a few clients who I believe in, working with you would be a pleasure.
My rates are $80.00 an hour for creative time and $40.00 an hour for mechanical and technical work. I would be open to partial bartering since my family loves just about everything you sell. I don't need retainers, commitments, budgets or anything like that.
Thanks for considering the proposal and let me know what you think at your convenience. Kick my tires once or twice. I'm ready to jump in at a moment's notice.
Sincerely,
Mike Pitkow
This page is for Altomonte's. The Nav bar will take you to other pages of my website if you'd like to learn more about me and what I do.
If your marketing efforts are bogging you down, I'm the guy to pick you back up.
Pitkow Associates
Marketing and Media Services




A taste of my work
Click to enlarge
Sample Recipe Book Covers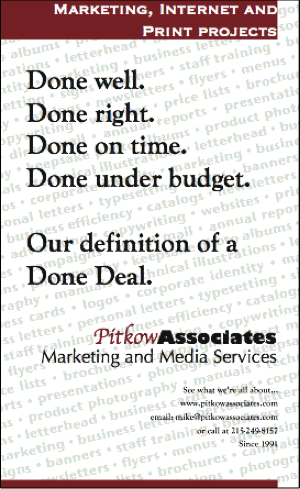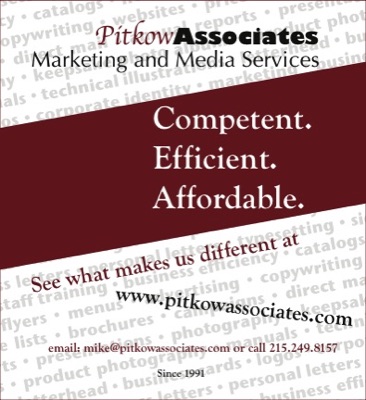 Another taste of my work
Click to enlarge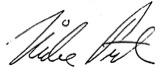 Please call any of my references:
Jim Hill, Ben-Jee Kennels, Hallmark K9
Tylersport, PA
215-257-1278
Jennifer Mostel, Past Perfect Consignment
Boca Raton, FL
917-741-8265
Amanda Wetter, Wetter Landscaping
Lansdale, PA
267-767-5270
Mike Geerhing, Bucks County Seafood
Dublin, PA
215-249-1295
Cheryl Archibasco, Dr. Harry Habbel, DDS
Southhampton, PA
215-357-1180